House Detectives of New York Services
Home inspectors play a vital role in the house-buying process. Your home inspector can help you avoid major problems that you may not have discovered otherwise. Tim Gill and House Detectives of New York, Inc., treat your investment as if it were their own.
Complete home inspection services ensure your investment is safe. A professional, certified home inspector examines nearly 150 items before you buy a house. As a seller, home inspections help you get the most value from the sale. Realtors rely on home inspection services to make the most accurate assessments.
Thorough Home Inspection Services
You're invited to join Tim Gill or one of his Long Island-based House Detectives as he makes his way through the house, explaining each step along the way. Some of the areas covered by the inspection include:
Plumbing systems (commodes, water heaters, sinks)
Electrical systems
Heating and air conditioning systems
Appliances that are built-in
Fireplaces
Attics and crawl spaces
Ventilation
Insulation
Stairs
Interior surfaces (walls, doors, floors, ceilings)
Foundation
Roofing
Exterior windows and glazing
Doors
Chimney
Balconies, porches, or decks
Drainage
Property grading
Each inspection also includes a report of any termite and other insect infestations, as required by lenders, at no additional cost to you. Most reports are available the very next day.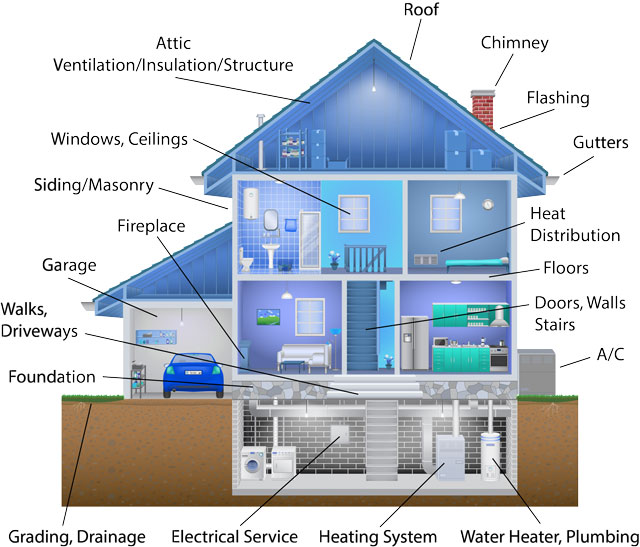 In addition to home inspections prior to sales, House Detectives of New York, Inc. also specializes in:

Pre-listing inspections
to help you discern the right price point at which to sell your home. Stand by your price in negotiations with the facts of an inspection to back you up.

New construction inspections
that are performed before your final walkthrough with your builder. Even new homes can have issues; this inspection helps you discover them before it's too late!
Get Peace of Mind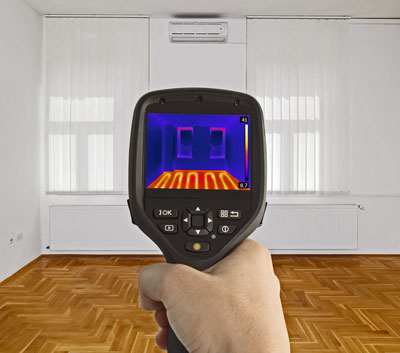 For those places your home inspector can't see with the naked eye alone, we provide free thermal imaging with every home inspection. Thermal imaging, or Infrared Thermography, is state-of-the-art technology that reveals issues otherwise undetectable by conventional inspection methods, like water damage or electrical hot spots. It's a valuable tool House Detectives of New York uses free of charge for your benefit when we perform home inspection services. It can uncover potentially dangerous or damaging conditions ranging from water intrusion and heat loss to past or current pest infestations.
As an added bonus, you'll receive the patent-pending Create Request List™ or CRL™ to help you prepare a list of repairs you want done before you close the deal. See how easy it makes your home-buying process by participating in an interactive demo. The CRL™ allows you to:
Easily add items to your list
Save time preparing addendums
Collaborate with all involved parties, as you both work on the CRL™ at the same time
Add repair requests
Save your work and email the report as needed

202 Tenth Street • West Babylon, NY 11704
NYS LIC. #06745